Private VOICE & PIANO- 5 TO 1 MUSIC STUDIO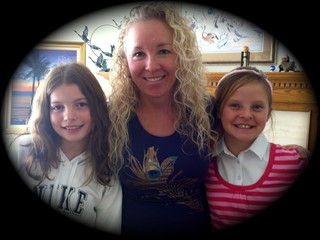 Location:
CANYON COVE
PROFESSIONAL MUSIC INSTRUCTION: VOICE INSTRUCTION and PIANO BEGINNER/INTERMEDIATE PRIVATE LESSONS
EMPHASIS: JAZZ, CLASSICAL, SOFT ROCK AND POP, BLUES, GOSPEL, CONTEMPORARY CHRISTIAN, OPERA
AVAILABLE: PROFESSIONAL RECORDING STUDIO
SINGER, PIANIST OR TRIO AVAILABLE FOR WEDDINGS, PARTIES, SPECIAL EVENTS....
Rate Details:
$50 per hour$40 per 45 min.$30 per 30 min.
Payment Methods:
Visa, MasterCard, Cash, Check
6508 Canyon Cove Drive
Holladay, UT 84121
View Map
Service Area:
Cottonwood/CANYON COVE DR.
Service Type:
MUSIC LESSONS
Market Focus:
ALL AGES AND ABILITY LEVELS
I have sung with a collegate choir, chamber ensemble, church choir and worship teams, Kapolani Singers, Sweet Adelines, Opera, Solo Restrauant, pop/ jazz and Voice competitions acheiving 2nd place for NATS- 2006
I have developed a unique ability to keep the student interested, motivated and expanding their musical abilities
Degrees: Bachelors in Voice/Music; Masters in Education
Kerri: I love sharing with others my respect and enjoyment of piano and voice. I have been involved teaching piano for a number of years however my personal talent and art is voice. I am classically trained however sung many different venues and genres. I am open to that music which inspires the student first while teaching the fundamentals to voice that remain primary to the art.
All information in this site is deemed reliable but is not guaranteed and is subject to change